Williamson's buzzer-beater highlights eventful Southeast Iowa All-Star Game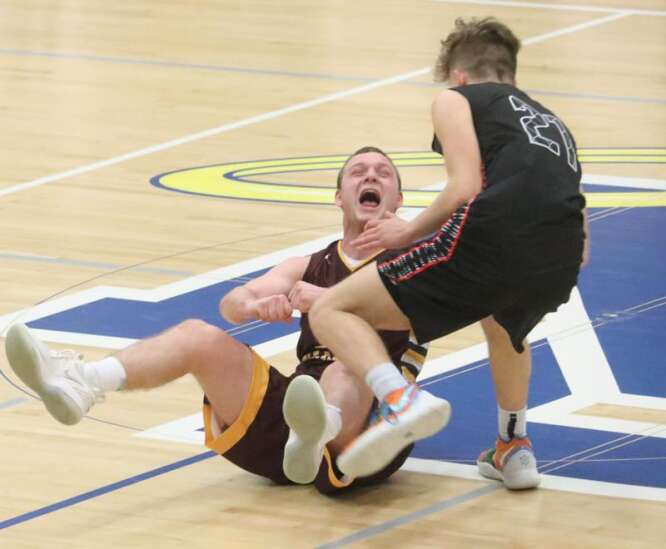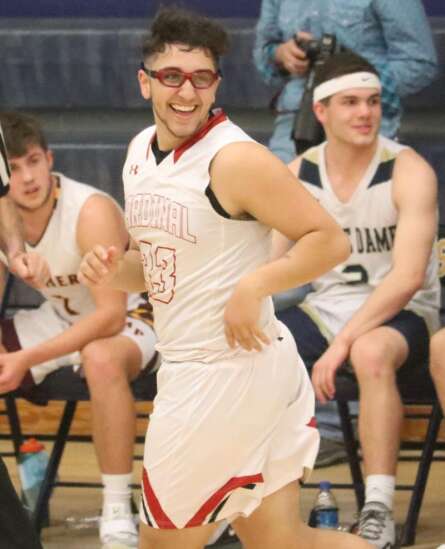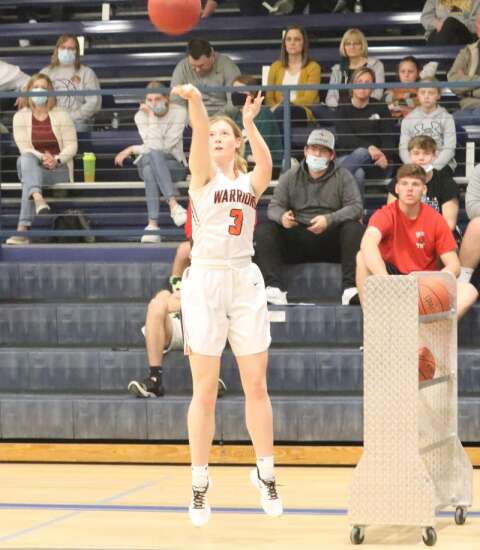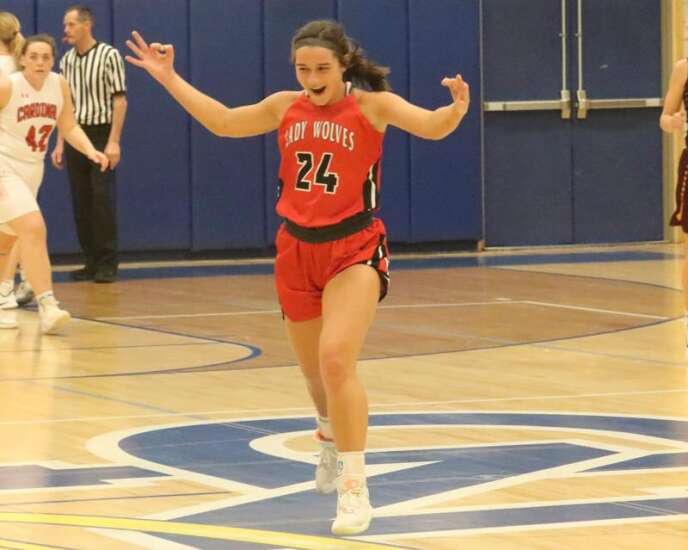 BURLINGTON — Anyone attending a Southeast Iowa Senior All-Star Game can tell two things. One is that the girl-boy doubleheader highlights some of the most talented senior hoopers in the area, and two is the games are typically played with very limited defense.
A typical night at Father Minet Gymnasium took a turn late in the boys game, when the two squads found themselves in a close game. The final minutes turned competitive, with teams ramping up defensive pressure and playing the game at a much faster pace.
In the closing seconds, the boys' 'Gold' team found themselves trailing by three points with the ball in the hands of Mt. Pleasant senior Brevin Wilson.
Wilson scooped the ball to fellow Panther senior Chase Williamson, who was trailing him past the half-court line, and Williamson launched a shot at the buzzer, which sank to tie the game at 93-93, sending the crowd into a frenzy. In overtime, the gold team would win 105-104.
'I just had to redeem myself after that 3-point contest,' said Williamson, who found more rim than net in the halftime shooting contest. 'I had Marvion Jackson (of West Burlington) all up in my ear about it.'
Burlington's Michael Alexander scored 14 points in the boys 3-point contest to surpass Pekin sharpshooter Brady Millikin, who set the bar at 11 in his round. West Burlington's Jackson won the dunk contest in between games.
The girls 'Silver' team won the opening game of the night, 68-58. Van Buren County's Isabel Manning took home the 3-point championship after scoring 10 points in a three-way tiebreaker.
Other area players who participated on the girls side included New London's Marh Hartrick, Van Buren County's Ella Jirak and Cardinal's Shaelyn Rupe on the Silver team. Mt. Pleasant's Karsyn Lamm was on the girls Gold team, along with Pekin's Sophie Wittrock, Cardinal's Alexia McClure and Kolbie Bass, and the Winfield-Mt. Union trio of Farrah Nelson, Kyndal Townsley and Jenna Buffington.
Other athletes to compete on the boys Gold team included Pekin's Brock Long and Winfield-Mt. Union's Bryce Wade. WMU head coach Klay Edwards manned the bench for that squad. On the boys Silver side, there was Mt. Pleasant's Jack Johnson, Cardinal's Elias Elammari, New London's Caydin Wahls and the WACO duo of Will Edeker and Kolten Connelly.