Williamson returning to Iowa Wesleyan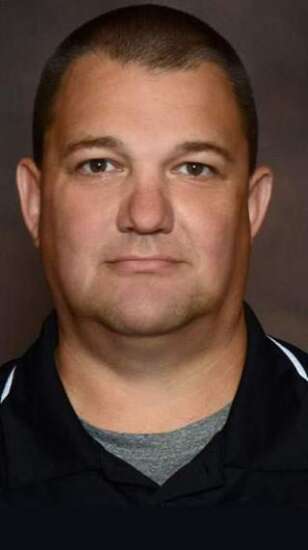 MT. PLEASANT — The Iowa Wesleyan University athletics department announced the return of former Iowa Wesleyan women's basketball coach Steve Williamson on Sunday. Williamson finished out his fourth year at William Penn this winter after leaving Iowa Wesleyan following the 2016-17 season.
Williamson coached the Tiger women for 13 years, and had a boatload of success doing it. Under the Williamson regime, the Tiger women won four conference titles and was named coach of the year three times.
In a news release from Iowa Wesleyan, Vice President for Athletics and Advancement Derek Zander said it was an exciting day for the women's basketball program.
'Coach Williamson is one of the best small college coaches in the country, and has a proven track record of success, both in the classroom and on the court.'
Williamson saw great success at William Penn in his four year stint. There, he won the Heart of America Coach of the Year award in 2017-18 and in 2018-19 and also took three teams to the NAIA national tournament. Iowa Wesleyan will make its return to the NAIA next season.
'I want to thank President (Christie) Plunkett and Derek Zander for the opportunity to come back to Iowa Wesleyan, and the Mt. Pleasant community to lead the women's basketball program again,' Williamson said. 'I am looking forward to building our program back to one of the top programs in the NAIA.'
Williamson's daughter, former Mt. Pleasant standout Maddie Williamson, played for the Iowa Wesleyan women's basketball team last year before leaving the team to become the assistant coach at New London High School. Williamson's family has remained in the Mt. Pleasant school district, and Panther athletics, even during his time at William Penn.
'Iowa Wesleyan has been a huge part of my life and my family's life, and we are happy to be a part of the Iowa Wesleyan family,' Williamson said. 'Looking forward to seeing the community support and students in the stands next year.'
The Tiger women are currently coached by Jazmyne Laskey, who came into this season as the Assistant Coach but moved up after the departure of former head coach Temaine Wright at the beginning of the season.