Wildcat pair lengthen leaps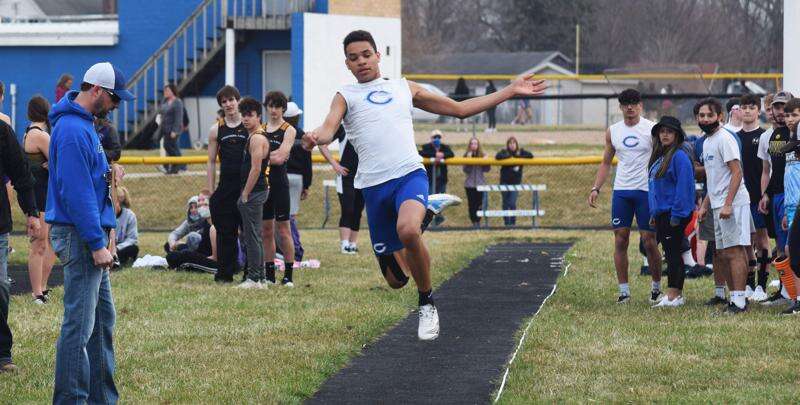 COLUMBUS JUNCTION — Scot Dennler saw the results of the long jump Tuesday and was not surprised.
'I'm sure not going to retire, not yet,' Dennler said.
Dennler is an assistant track coach at Columbus and he made that statement Monday at the Columbus Early Bird track met.
W#ildcats had just finished second and third in the long jump and freshman Kaden Amigon leapt 18 feet, 11 inches while sophomore Tristin Miler went 18-10.
'Kaden is a work out warrior who has been working his butt off his whole life,' Dennler said.
Amigon jumped 17-11 as a seventh-grader and then didn't get to improve on that because of last year when the coronavirus caused a lot of jumping to conclusions.
'Tristin is a special athlete who moved here last sumer, 'Dennler said. 'The two of them get along real well.'
Seven or eight years ago a similar combination happened at Columbus with Mauricio and Rickey Rivers. The lengths they went to were 21-7 and 21-3 so Dennler knows the possibilities.
'I've seen it before and this is what it looks like,' Dennler said. 'Pretty excited about it.'