Wesleyan women can't win at Westminster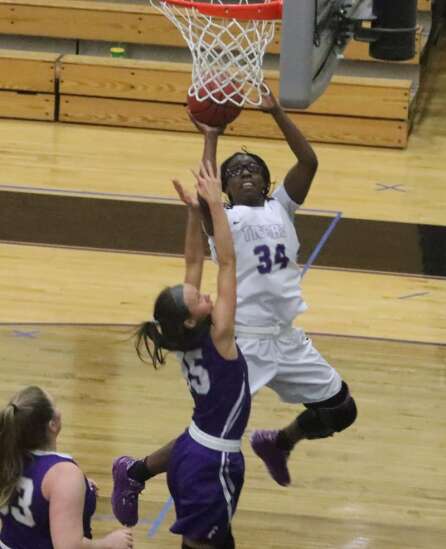 FULTON, Mo. — When the Iowa Wesleyan women's basketball team hosted Wesminster College in the season opener, they gave the Blue Jays quite the scare, leading at halftime before falling short in the second half. On Wednesday, the Blue Jays stifled any hopes of an early upset bid, cruising from start to finish to beat Iowa Wesleyan 81-48.
Westminster scored the first eight points of the first quarter and never looked back. The Blue Jays led 17-7 after one quarter and 40-17 at halftime.
The Tigers played more competitively in the second half, but Westminster won both quarters. The Blue Jays outscored the Tigers 21-15 in the third quarter to go up 61-32 after three quarters, and won the fourth quarter 20-16.
Despite the loss, Iowa Wesleyan received another big game from Anija Simmons. The freshman put up 19 points and 13 rebounds to lead the team in a loss.
Morgan McCrea scored 13 points for the Tigers. Asantee Tillman had six off the bench. Chris Heimann scored five points. Taylor Wiatrak scored three, and Sydney Farrar had two.
The Iowa Wesleyan women are now 1-10 overall and 1-6 in conference play. The Tigers will host Blackburn College on Saturday.