Parsons out, Magnani in at VBC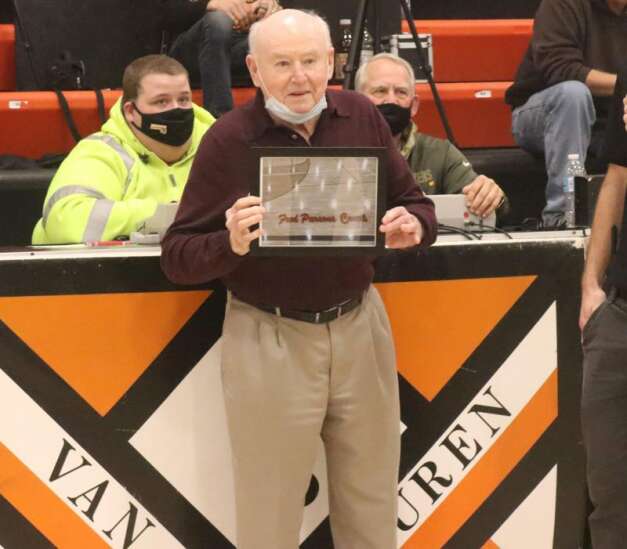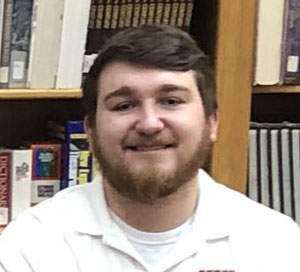 KEOSAUQUA — For almost 60 years, nearly every Van Buren County boys basketball game has had one thing in common — head coach Fred Parsons on the sideline. On Wednesday, the school announced that Parsons has coached his last game for the Warriors. Parsons has resigned from the head coaching position.
Parsons has coached Van Buren since the 1962-63 school year, aside from one year off in 1970-71. He has won 784 boys basketball games, 742 of which came at Van Buren. Only former WACO coach Bob Hilmer has more.
'Fred has had a tremendous impact on student-athletes throughout our schools during his career,' said Van Buren County Athletic Director Wesley McGraw. 'His dedication and passion that he has had for the sport and his athletes of the years is unmatched.'
The 1957 Iowa Wesleyan graduate has not only been a part of the basketball program for the last 60 years, but also the community. He began teaching in Keosauqua in 1962 and also had a long stint as the Warriors' baseball coach.
Parsons was honored this January when the Van Buren County school district named its court after the longtime coach. The Warriors now play on 'Fred Parsons Court,' which is painted on both corners of the floor in Keosauqua.
'It's an honor, and I'm humbled about it,' said Parsons after the ceremony in January. 'There's no doubt about it.'
Parsons said he estimated that he had worked with 732 kids at Van Buren. He and his wife Sheila posed for pictures on the court before the Van Buren boys took the floor to face West Burlington.
A youthful Van Buren team had a rough go of it in 2020-21. The Warriors finished the year 0-16 overall and 0-12 in Soutehast Iowa Super Conference South Division play.
Van Buren showed heart till the very end, however. Parsons' squad nearly upset Central Lee in the Class 2A Substate 5 tournament, falling 71-64 in overtime. The Warriors had knocked off rival Cardinal one year earlier in that very same round.
The Warriors will now be led by former Mt. Pleasant player Trey Magnani. Magnani graduated in 2014 and led the Panthers with 15.7 points per game in his senior season.
Magnani has been teaching in the Van Buren County school district and has been the middle school boys basketball head coach for the last two seasons.
Magnani comes from a basketball family, led by father Allen Magnani who is a former head coach at Iowa Wesleyan and was an assistant for Mt. Pleasant's state qualifying boys basketball teams in 2016-17 and 2018-19. Trey's little brother Jordan Magnani was a starter for both of those teams.
'Trey has an extremely high level of knowledge and passion for the game of basketball,' McGraw said. 'He has developed a great rapport with the athletes on his teams, while holding them up to a high standard on and off the court.'
Magnani will take over a team that will bring back the vast majority of its talent next season. Eight of the Top-9 scorers on the team are juniors or below, and seven of them are underclassmen, including sophomore Jackson Manning who scorched the nets for 20.5 points per game this season.