Panthers finally return to the course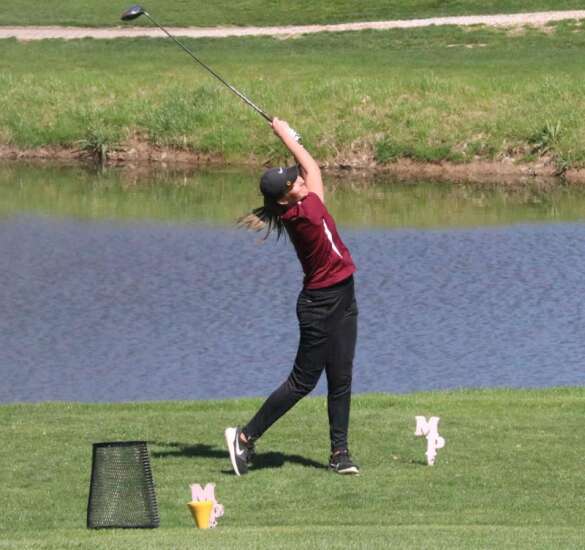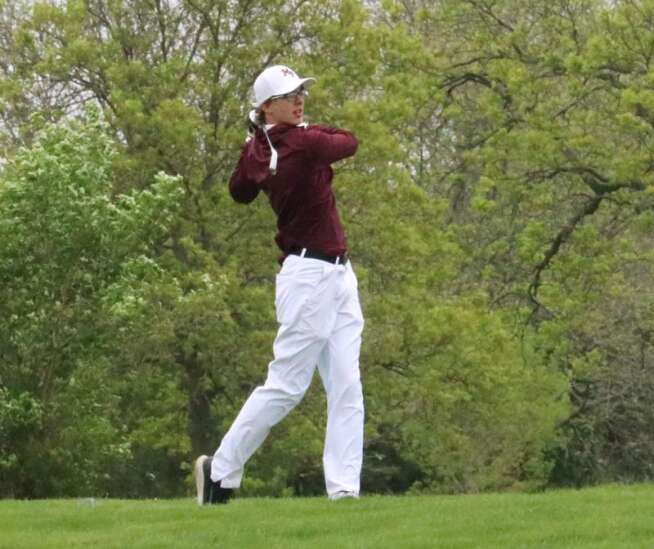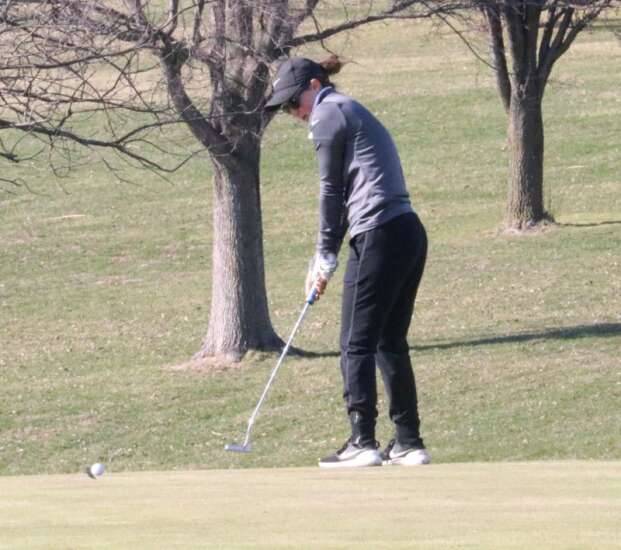 MT. PLEASANT — It was the morning of March 23, 2019, and the Mt. Pleasant boys golf team was getting ready for Day 2 of the Class 3A state tournament in Fort Dodge. Clouds rolled in and rained out the second day of the event, canceling the meet and ending the tournament one day early.
There hasn't been another Mt. Pleasant golf meet since that day.
After having the 2020 season canceled due to the Coronavirus pandemic, Mt. Pleasant golf is finally ready to get back into the action. Both the Panther boys and girls golf teams are already on the practice greens and will be back in meets in early April. Both teams bring back a small portion of the 2019 squads, making Mt. Pleasant a relatively experienced bunch.
The Mt. Pleasant boys bring back two players from that 2019 state team. Brevin Wilson enters his senior season, and Reece Kempker starts up his junior year.
Mt. Pleasant will be looking toward a handful of newcomers this year on the boys side. Included in that group are sophomores Nick Matheney, Ian Hake and Ben Meador, along with freshman duo Nate Dismang and Reece Coffman.
Mt. Pleasant boys coach Rob Zeglen says he's excited for his team to be back in action, but still disappointed in the loss of the 2020 season. The Panthers were slated to be one of the best boys golf teams in the area after winning the Southeast Conference and making state one year prior, and Zeglen says he felt that team would be one of his best.
Zeglen says he has seen the boys at the course working on their games throughout the summer, and that it is hard to gauge where the conference is going to shake out in 2021.
The Panther girls have three returners from the 2019 squad; seniors Elli Liechty and Ryann Davidson, along with junior Sami Wibben. Liechty was sixth at the 2019 SEC meet, a tournament in which Mt. Pleasant finished second.
Coach Kirby Booton says the Mt. Pleasant girls will have a few newcomers giving the team a boost this year, including freshman Kylie Walderback and sophomore Izabell Yoder.
Booton says he's excited to get back into the competition this year, but knows his team will have a tough task if they want to win the SEC. Booton says rival Washington is the favorite, not only in the SEC, but in Class 3A.