Possible changes to service times: Because of concerns over the novel coronavirus, events like visitations and services may be rescheduled or canceled. Please check with the funeral home or church before leaving to attend an event.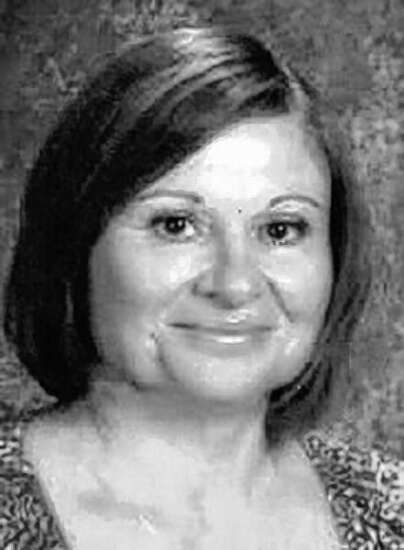 Vivian M. Baxter
Age: 63
Mount Pleasant
Funeral Date
10:30 a.m. Tuesday, 3/30, at the St. Alphonsus Catholic Church, Mt. Pleasant
Funeral Home
Murphy Funeral Home
VIVIAN M. BAXTER
Mount Pleasant
Vivian M. Baxter, 63, of
Mt. Pleasant, passed away on Monday, March 22, 2021, in the emergency room of the Henry County Health Center in Mt. Pleasant.
Vivian was born on August 11, 1957, in Albuquerque, New Mexico, the daughter of David W. and Neva (Prieto) Long. She was united in marriage to Randy Baxter on September 11, 1976, in Mt. Pleasant. Vivian was an amazing lady. She was a devoted wife, mother and grandmother, and was loved by all. She always put others first. She enjoyed her family heritage, reading celebrity news, playing games and crossword puzzles. Vivian was a wonderful cook and enjoyed dancing. She worked for Mt. Pleasant Community Schools as a para-educator for 33 years. She was a devoted Catholic and belonged to the St. Alphonsus Catholic Church in Mt. Pleasant.
She is survived by her husband, Randy, of 44 years; her children, Melinda "Mindy" Scott, (Jeff Hartman) of Fairfield, Clint Randall Baxter of Cedar Rapids and Paige Baxter (JJ Allen) of Mt. Pleasant; seven grandchildren; and her brothers and sisters, Dwayne Long of Camden Point, Missouri, Robert (Vida) Long of Sperry, Bonnie Auwerda and Neva Irene Smith, both of Mt. Pleasant.
She was preceded in death by her parents and one brother, Raymond Charles Long.
A Mass of Christian Burial will be held on Tuesday, March 30, 2021, at 10:30 a.m. at the St. Alphonsus Catholic Church in Mt. Pleasant with Father Paul Connolly as celebrant. Burial will follow in the St. Alphonsus Catholic Cemetery. Friends may call after
2 p.m. on Monday at the Murphy Funeral Home in Mt. Pleasant where the family will be present from 5 to 8 p.m. that evening. A memorial has been established in her memory. Following the services the family invites everyone to the Mt. Pleasant Moose Lodge for a time of food and fellowship.
Online condolences may be sent to the family at www.murphyfuneralandmonuments.com.
Murphy Funeral Home of Mt. Pleasant is handling the arrangements.