Possible changes to service times: Because of concerns over the novel coronavirus, events like visitations and services may be rescheduled or canceled. Please check with the funeral home or church before leaving to attend an event.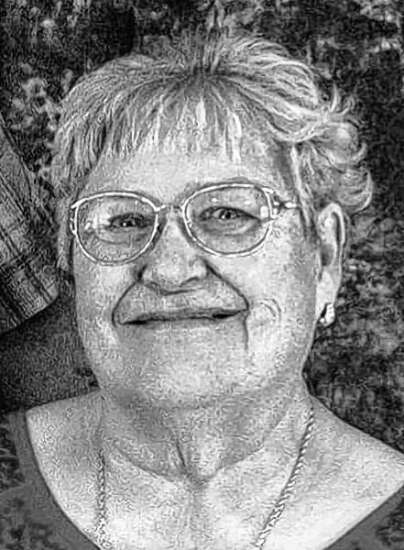 Betty Stevens
Age: 73
New London
Funeral Date
noon April 11, Alexandria town hall, 109 E. Market St.
Funeral Home
See Obituary
BETTY (DAVIS) STEVENS
New London
Betty (Davis) Stevens, 74,
of New London, Iowa, formerly of Wayland, Mo., died Sunday, March 14, 2021.
Born Oct. 30, 1946, to Robert and Mamie Hess Davis, she married Herb Stevens of Wayland, Mo., on Feb. 24, 1962.
Preceding her in death were her son, Herb Stevens II; her father, Robert Davis; mother, Mamie Davis; brothers, David Davis, Don Davis and Gary Davis; and her sisters, MaryLou Tallman and Joann McCullough.
She is survived by her husband, Herb Stevens; her daughers, Teena Craff of Mount Pleasant and Tammy Stevens of Florida; her sister-in-law, Darlene Wirt; nine nine grandchildren; 10 great-grandchildren; and many nieces and nephews.
She liked to embroidery and went to so many dance recitals. She grew a huge garden with the help of her daughter and her grandchildren. She loved Christmas and sitting on the front porch her husband made for her, watching hummingbirds, cardinals and many other birds at her bird feeders.
Condolences can be mailed to Teena Craff, 411 E. Madison St., Mt. Pleasant, IA 52641.
No services will be held. She will be buried at Frazee Cemetery in Wayland. A remembrance gathering will be at noon April 11 at the town hall in Alexandria, 109 E. Market St. Everyone, please bring a dish.