Unitarian Universalist Fellowship coming to Fairfield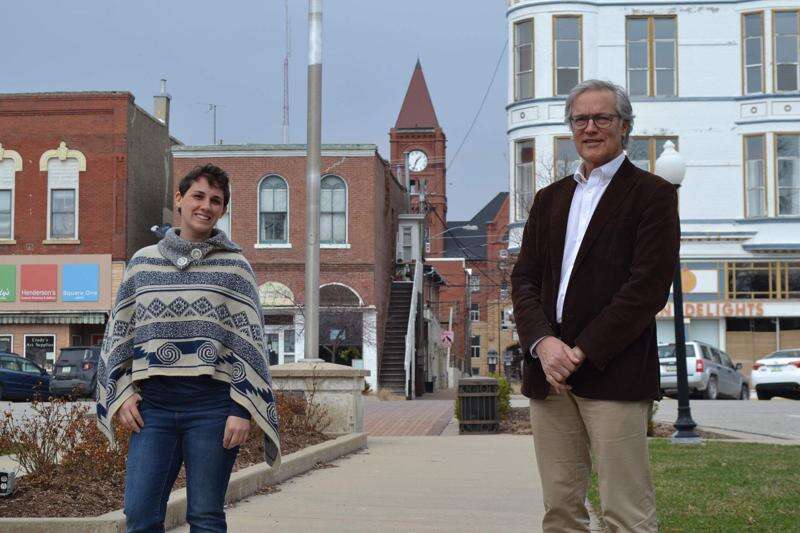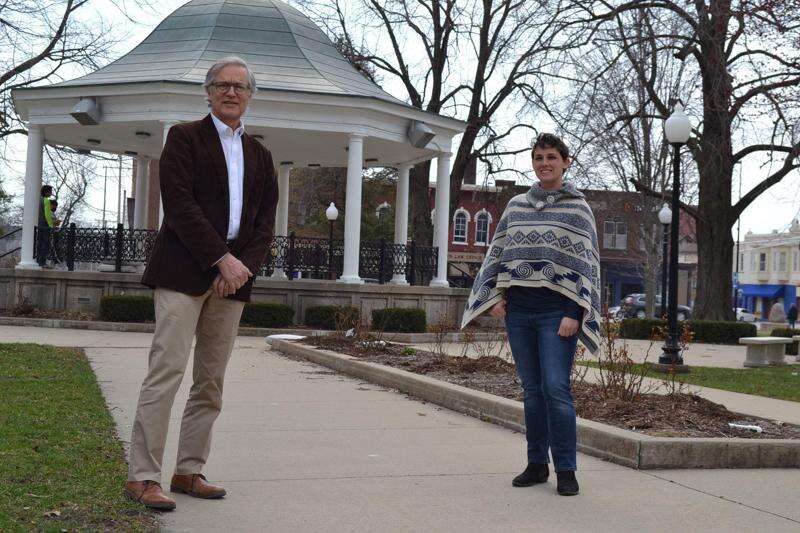 FAIRFIELD — Fairfield will soon be home to a chapter of the Unitarian Universalist Fellowship, a religious denomination that focuses on promoting tolerance, justice and equality.
Fairfield residents Richard Beall and Corine Love are teaming to start the chapter, of which there are more than 1,000 around the world. The first service will be Sunday morning, April 4, and will be held over Zoom. Parishioners will have a chance to meet face-to-face during an in-person Easter and spring celebration later that day from 2-5 p.m. at Sustainable Roots in Fairfield, located at 2379 Mint Blvd.
The service on the morning of April 4 will begin with a 'Cup of Joy' social at 9:30 a.m., followed by the main service from 10-10:30 a.m., breakout connections for discussing the service in smaller groups from 10:30-10:50 a.m. and a children's service called 'Be & Believe Building Blocks' from 11-11:30 a.m.
Beall and Love said they have not lined up a permanent home for the fellowship. They're waiting to see how many people are interested in attending, and whether one of the parishioners has a space they can use.
Both of the chapter's founders said they did not grow up in the Unitarian faith but chose it in adulthood after searching for a congregation that fit their values. Love, who will serve as the chapter's faith formation director, said she discovered Unitarian Universalism while living in Newport News, Va. From the moment she stepped foot inside the church, she felt at home.
'The people were so welcoming,' Love said. 'They were accepting of all faiths and [lesbian, gay, bisexual, transgender and queer]. I realized it was a faith I wanted my kids to be involved in and to be raised in.'
Love is now completing her first year of masters in divinity and leadership studies at Meadville Lombard Theological School in Chicago. She is the founder and director of the local nonprofit Sustainable Roots, and is mother to five children. Love said she expects to become a minister in six years, ideally at the Unitarian Universalist Fellowship in Fairfield she is helping to start.
Beall said his family is involved in the Methodist Church in his home state of Ohio. He discovered Unitarian Universalism when he and his wife Andrea moved to Boone, N.C, in 1997. They attended a Methodist service that morning, but later Beall saw a sign indicating a Unitarian Universalist fellowship was meeting down the street. Intrigued, the couple attended that service, too.
Beall was impressed by the stimulating services on diverse religious and spiritual topics at the fellowship.
'It was a total surprise,' Beall said. 'This was a religious community that was accepting of any theological perspective. It was a group of open-minded learners.'
Richard and Andrea wasted no time in joining the congregation. The congregation was exclusively lay led because it was not big enough to afford to pay a minister. Parishioners took turns leading the service from week to week. Beall had the opportunity to lead several of these services, and eventually the congregation asked him to become the formal lay leader, which he accepted.
Beall returned to Fairfield in 2008 when he was hired to be head of Maharishi School. Though there was no Unitarian Universalist Fellowship in town, his interest in the faith never died. A few months ago, he was introduced to Love and learned they shared an interest in the faith. They decided Fairfield, with its diverse population and open-minded attitudes, was ripe for its own chapter.
Beall and Love said Unitarian Universalists are unique in that they do not adhere to a specific theological perspective or belief. One of the group's eight guiding principles is 'A free and responsible search for truth and meaning.' This means they encourage and support each person's path of personal discovery.
The Unitarian Universalist Fellowship of Fairfield will meet every Sunday. In addition to religious education classes and services, the group is planning social justice projects and volunteer opportunities.
'These experiences offer opportunities for mental, emotional, physical, social, and spiritual personal development,' the founders said.
Services and programs will be online and in person.
Individuals interested in learning more about Unitarian Universalist or helping to establish Fairfield's chapter can contact Love and Beall at: Info@UUFFairfield.org or 641-638-0894.