Dessert Theatre returns to Mt. Pleasant High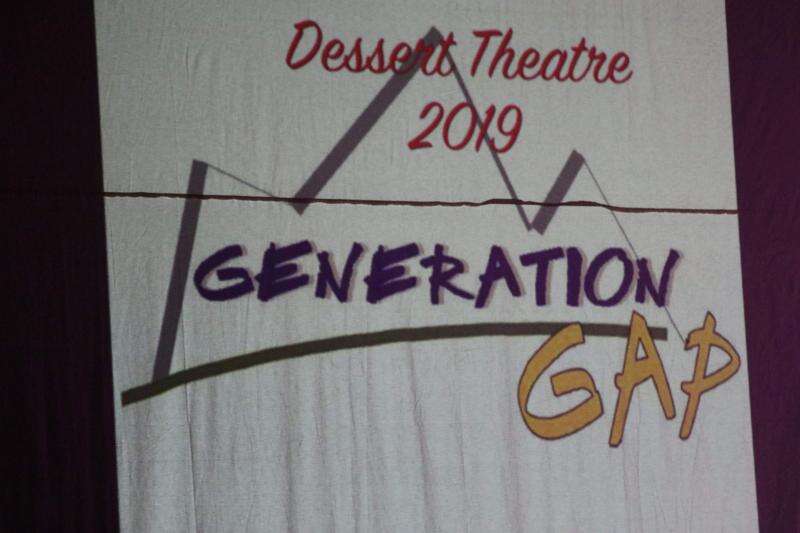 MT. PLEASANT — The Mt. Pleasant music department has had a year altered in too many ways to count. From masks to distancing to shortened practice and rehearsal times, there is little that COVID-19 hasn't touched. Despite difficulties that come with a global pandemic the Music Department has announced that it will hold its annual Dessert Theatre for the first time since 2019.
The Dessert Theatre was canceled last year due to the nationwide lockdown brought on by the COVID-19 pandemic. The last time a Dessert Theatre was held was two years ago in 2019 when today's seniors were just sophomores. The result was a gap in the generational anticipation of the event, according to the music department heads Marlene and Jim DePriest.
'We're finding out that half of the kids have never done their Dessert Theatre. Sophomores and freshmen haven't experienced it. So they just don't have that institutional memory of it,' Marlene DePriest said. 'So we're trying to put a bit more of an urgency in them right now because it's one of those things that we put together really, really fast. They have to find that anxiousness of their own to really make it happen.'
The music department has had a rough year, but they haven't let that get in the way of performances. They have adapted everything to fit these trying times. They even had to adapt the Dessert Theatre to ensure everyone's safety. Safety measures include masking and distancing requirements for performers and audience members.
To ensure distancing among groups they have required that those that would like a table seating would have to buy a whole four-person table. Thus allowing for social distancing between groups during the performance. Tables were $40 dollars per table but have since sold out after the tickets went on sale on March 16. Bleacher seats are available for purchase at just $5 a ticket, those can be purchased at the door to the Dessert Theatre and at Brown's Shoe Fit Co. until Thursday.
The table tickets sold out in just one day, according to Marlene DePriest. DePriest attributed this to an excited group of parents, who have been starved of performances all year. This is because until recently the music department wasn't able to hold in-person concerts but as more information and time has passed they have opened their doors to the public with a few requirements, such as masks and distancing.
'They are thrilled for things to be happening, Parents are just excited to see their kids on stage. We sold out table tickets in one day,' Marlene DePriest said.
Only a few things have altered the Dessert Theatre this year with a run-of-the-mill social distancing and masking requirements, prepackaged dessert, and a reduction in table seats. The performance is extremely similar to regular years.
DePreist said with Mt. Pleasant schools being in-person all year and having a familiarity with mitigation and masking has led the department to be more comfortable with audiences and in-person performances.
'I mean we want to be safe and are trying to stay safe but I think we feel more comfortable because we've been here and we've been doing it. We've done show choir, and we've done jazz band, so we've done some things this year so it's been good,' she said.
The Dessert Theatre is held in high regard among music students as it is one last chance to have fun and put a close to their winter show choir and jazz band season, according to Marlene DePriest.
'It's a chance to showcase us one more time with the jazz band and show choir performing, it's also a chance for seniors and juniors to perform one last time. It's also just a different venue than a concert or an invite, it's just a fun event,' she said.
'It's a fun event, and we've got all this equipment, and we like to use it,' Jim DePriest added.
With a year of canceled events and no home show choir invitational, the music department has lost a few streams of income, but that isn't the focus of the DePriests. They are happy the kids are having fun, despite the year they've been given.
'Yeah, this is a fundraiser but for us, it's more to let the kids do their thing. Will we make some money? Yes, but more importantly the kids get to go out there are perform and do their thing and it's just a lot of fun,' Marlene DePriest said.
The performances are being held in the high school gym on Friday and Saturday night at 7 p.m. and Sunday afternoon at 2 p.m. Bleacher tickets can be bought at the door for $5.