At one time, Henry County had 107 operating schools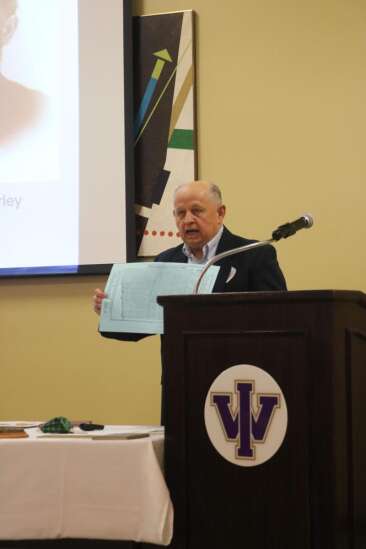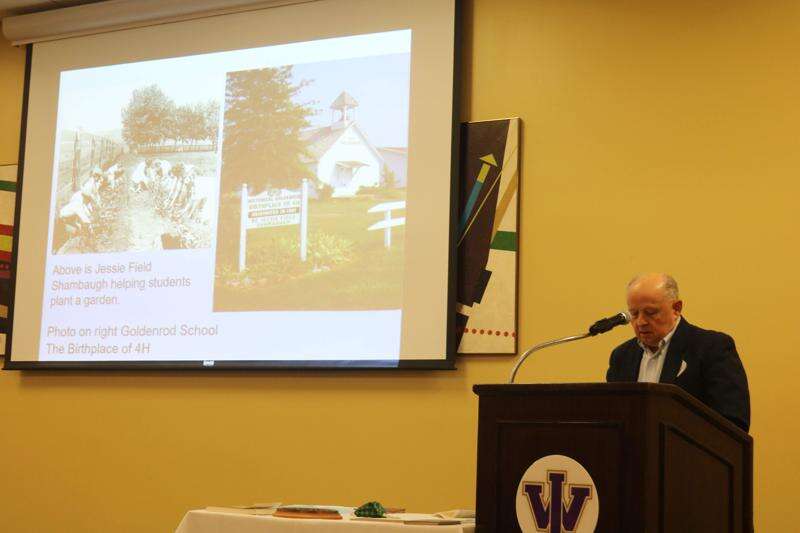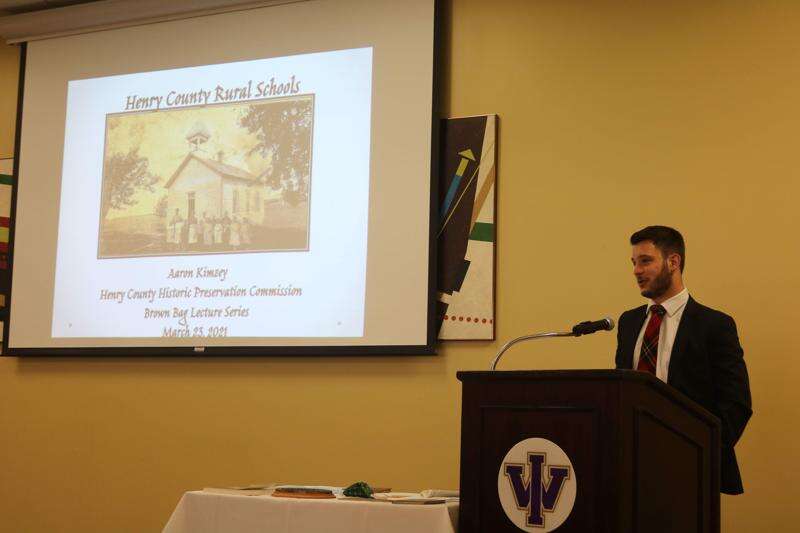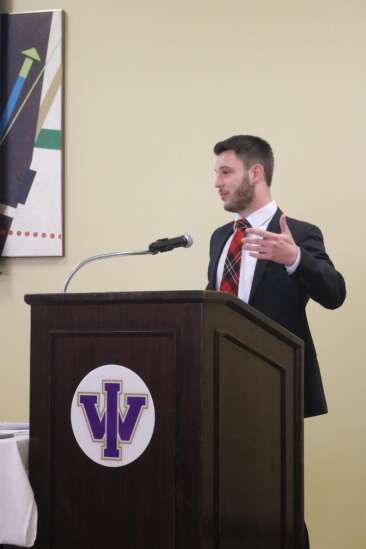 In 1894, Henry County had 107 operating schools, many of which were one-room or country schools. William Sherman, a historian on the topic of country schools, spoke about the significance of the one-room schools and their importance to Iowa at Iowa Wesleyan's Brown Bag Lecture on Tuesday.
'Every state in America has or has had one-room schools as part of their developing system of education,' Sherman said. 'Iowa is really unique in that we have had more operating one-room schools for a longer period of time than any state. We have more that are preserved as some kind of museum, and every county in Iowa has at least one country school that's been preserved or had efforts to preserve.'
Sherman's knowledge and passion for country schools were developed during his time as a publication public relations specialist for the Iowa State Education Association, as well as the time he served on the Historical Society of Iowa board of trustees.
'Bill has such a strong passion for the preservation of country schools across the nation and especially in Iowa,' Friend of the Harlan-Lincoln House Paul Juhl said.
Sherman noted that Iowa once had 12,623 operating one-room schools at its peak at the turn of the century. This was due to the territorial legislature that stated no child should have to walk more than two miles to get to a country school.
'I guess the question that comes up is why did Iowa have so many one-room schools,' Sherman said. 'The reason is that Iowa has the richest soil in the nation, and immigrant families that came to Iowa could live and support a family on this land.
'Iowa and pioneer families valued education and wanted their children to go to school,' he said. 'They made education a priority, and usually, the first public building in a township was the school.'
Sherman talked about the significant people that helped reform country schools. Henry Sabin, the state superintendent of public instruction from 1887 to 1892, and his acquaintance Homer Seerley both worked to ensure county schools had two outhouses, well-taught teachers and a structured curriculum.
Jessie Field and May Francis also influenced Iowa country schools. Both women served as the state superintendent of public instruction and implemented testing programs to hold the schools to a higher standard.
After Sherman was done speaking, Aaron Kimzey of the Henry County Historic Preservation Commission spoke about Henry County's own country schools. The commission has been working on its book, 'Rural Schools of Henry County,' and will be publishing it in April for $35.
'The Preservation Commission has been working on this for the past couple of years, and it's really special,' Kimzey said. 'In buying this book, you'll be supporting the commission and help them fund other projects like this.'
For more information about the book, contact the Historic Preservation Commission. The last Brown Bag Lecture will take place March 30 from 6-7 p.m. Historian and Iowa Wesleyan Alum Patricia Essick will be speaking about Nancy Drew and the ghost of Ladora. For more information on the lecture or to reserve your seat, visit iw.edu/friends-of-the-harlan-lincoln-house-brown-bag-lecture-series/.