Home / Life
Margaret Curtis to celebrate 100th birthday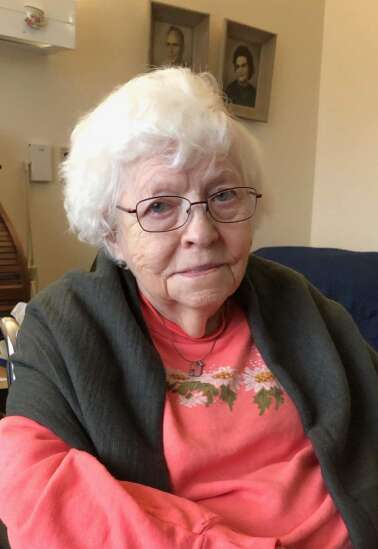 Margaret A. Curtis will celebrate her 100th birthday with her family on April 2, 2021 at Pleasantview Home in Kalona.
Curtis has three children, Alan (Melody) Curtis of Pinehurst, North Carolina, Gary (Becky) Curtis of Iowa City, and Susan Curtis of Kalona. She has seven grandchildren, 11 great-grandchildren, and 2 great-great-grandchildren.
Curtis would love for everyone to help her celebrate her special day with cards sent anytime between now and her birthday to:
Margaret Curtis, Pleasantview Home, 811 3rd St, Kalona IA 52247.